Stephan's Guest House
About
---
Stephan's Guest House is situated on the hill directly above the Port Shepstone Golf and Country Club.

The Spanish style architecture with its beautiful garden, relaxing areas, pool, fountain and pond, will make you feel relaxed within the first minute of arrival. A great amount of time and effort was put into creating this relaxing, quiet and tranquil atmosphere, giving the feeling of paradise.

There is a private bar with sea view, a great venue for a chill out drink, or a function of some kind. The entertainment area, whether you're resting after a swim, having a braai or just a drink in the communal outdoor dining corner, will guarantee a zone of comfort and realxation, making sure your holiday or business trip will be a success. Stephan's Guest House will satisfy your every wish to ensure your stay is a memorable one.

Ideally situated for the golfers amoung you, there are no less than 10 golf courses within a close driving distance, some of South Africa's top courses are to be found just around the corner. We have plenty of clubs and bags for hire as well as one electric golf cart.

Come and enjoy your hard earned holiday with us!
Rooms
---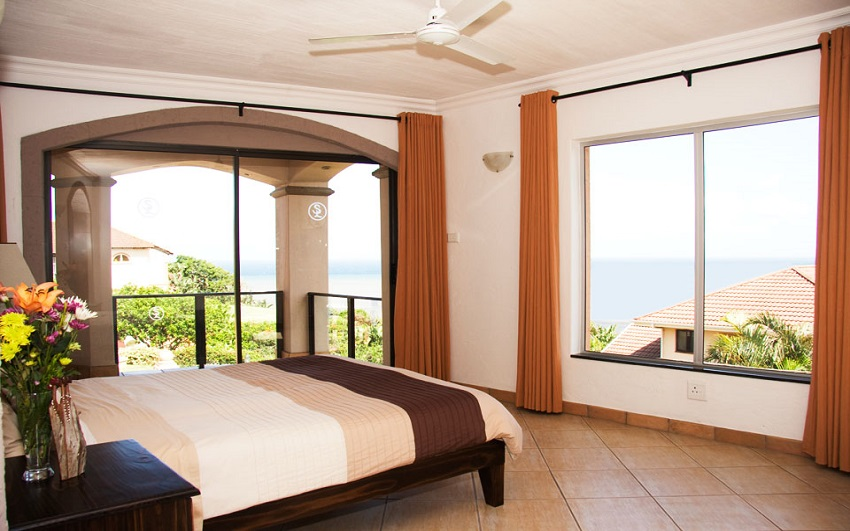 Luxury Rooms
Sleeps: 2 Extra sleep: 0
Our 11 double rooms at 19 Old St Faiths Road - all enjoy a sea view with balcony or veranda from where one can stare at the Indian ocean and listen to its whispering, you are welcome to take a dip in our large pool too. Keep your eyes open as you might just be lucky and spot some whales and dolphins. At no 19 Old St Faiths we have 11 luxurious en-suite rooms, here we have Umzimkulu River Valley views and two large swimming pools to cool off in! No 54 has 3 purpose built houses. have a look thorough the galleries to see.
Booking policy
---
Check in time: 14:00
Check out time: 10:00

Credit cards accepted:



Amenities
---
English
German
Beach
Boating /canoeing
Birdwatching
Beautiful gardens
Boat cruise
Farm tours
Game view
Hiking
Horse Riding
Quad bikes
Rock and surf fishing
Shopping
Tennis
Walks
Whale watching
Golf
Gambling / Casino
Water sports
Swimming
Open sea fishing
Shark cage diving
Scuba diving
Swimming Pool